Arimoto Kigyo has been developing its technology and services which consist of sales, design, manufacture, assembly and maintenance.
Greeting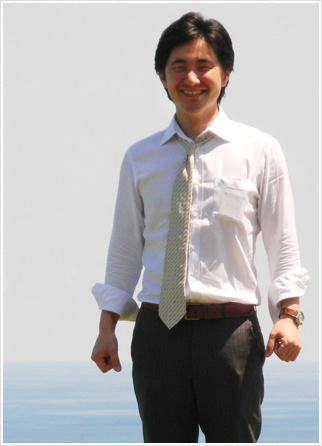 Information
foundation
1938
Establishment
1949 Arimoto Kigyo Shokai
Corporation
1991 September 10 ARIMOTO KIGYO Co., Ltd.
Address
1 Shimogawara, Kamitoba-tonomori, Minami-ku, Kyoto 601-8153, JAPAN
TEL
81-75-681-4421
FAX
81-75-661-3664
E-mail
info@arimoto-inc.co.jp
Shiga warehouse
1143-2, Gokasho-yanazecho, Higashiomi-shi,
Shiga-ken, 529-1413, JAPAN
Capital
JP.¥ 48,000,000.-
Annual Settlement
March 31 every year
Correspondent Bank
Bank of Tokyo-Mitsubishi UFJ, Sumitomo Mitsui Banking Corporation, Kyoto Chuo Shinkin Bank, Bank of Kyoto, Risona Bank
Board of Directors

President & Representative Director

Masa Arimoto

Executive Director

Kazuya Kimura

Sales Activities
Manufacturing and Trading of various kinds of machines for textile dyeing, retro-reflective sheet and finishing including resin finishing
Brand New Facilities design, manufacture, assembly and test drive Used Facilities trade-in and sale; overhaul, assembly and test drive Facility Moves, Remodeling, Maintenance, Export and Import both brand new and used
Site

Total Site

21,586m2

Office

330m2

Production Facility

2,640m2

Higashiomi Warehouse

1,593m2

Related Company
Arimoto Kaihatst Inc. , Fourten Inc. , Tentoku Inc. , Kyoto Machinery Inc.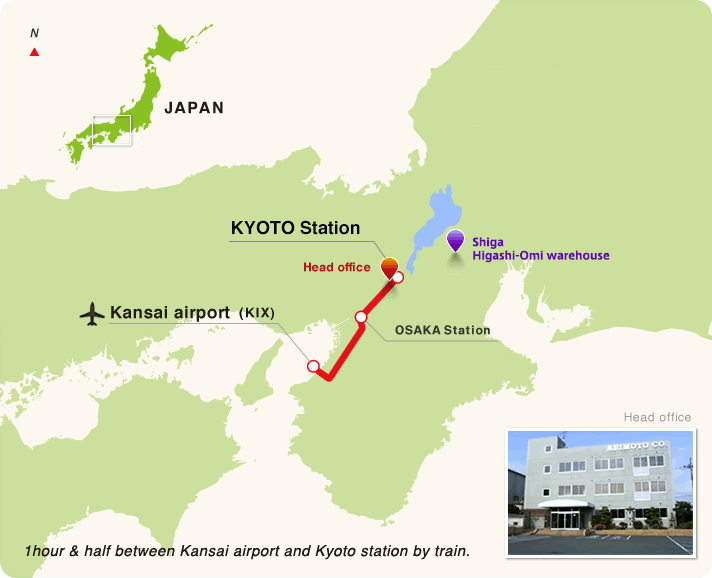 History
1938

Ichizo Arimoto (Founder) started the sales of Dyeing Machineries

1951

Move the head office near Nijo Station (JR Line)

1966

Move the factory to Nishi-Kyogoku (near Hankyu Nishi-Kyogoku Station)

1974

Move the head office and factory to the present address

1989 April

Daitetsu Arimoto took office as President

1991 August

Incorporated as Arimoto Kigyo Co., Ltd. Daitetsu Arimoto took office as President and Representative Director

1998 February

Increase the capitals to JP.¥48,000,000.-

2004

The Fukui warehouse (stock machine storage for large warehouse located in Fukui) is installed.

2008 June

Fukuyo Kitamura took office as President

2016 April

Masa Arimoto took office as President

2019 August

Moved Higashiomi Warehouse (from Fukui Warehouse) to Higashiomi City, Shiga Prefecture