Arimoto Kigyo dose not only engage in the sales of textile machines and retro-reflective sheet manufacturing equipment, but also manufactures, assembly and maintenance.
Engineering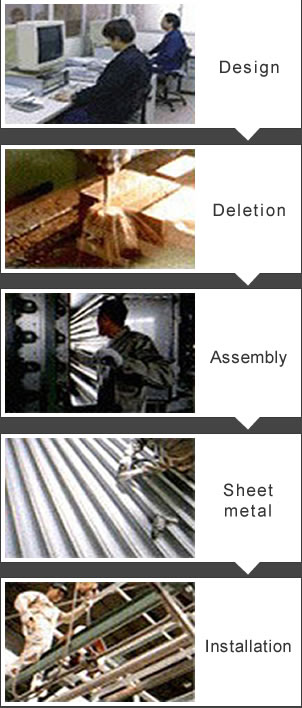 Our company grew up to the enterprise that bore the business from the design to production, assembly, the installation, and maintenance, and, abundant technological knowhows are made the best use of, and the overall engineering services that bear the each stage of work are developed.
The device is developed, in tall consideration of each production process, so that various different process are convered by it.
The line that makes use of user's technology and the sensibility is constructed.
Moreover, it positively works on making of the working environment and clean the improvement of operativeness.
Sales and purchase (used / new product)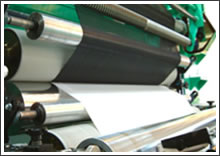 In order to meet user demand from various working environments, we keep a focused eye not only on product development but also on sales and purchases.
Backed with technical knowledge cultivated over the years, we also deal with a good selection of other manufacturers' products capable of fulfilling various needs, available at reasonable prices.
Import & Export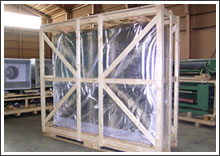 In order to meet user demand from various working environments, we import dyeing machinery from manufacturers worldwide, extending our scope to global markets.
Export is also included in our business.
Facility Moves
In order to accommodate user demand from various working environments, a modification service has been made available, brought about through the accumulation of technical knowledge from many years of experience shared with our clients.
Modification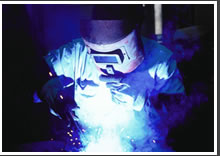 In case of changing the layout of factories or integrating factories, we manage all constructions and facility moves by ourselves; foundation, disassembly, assembly, electric wiring, piping and so on. Also, we overhaul and remodel during the moves.
Maintenance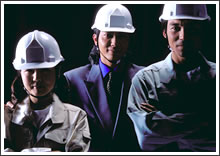 Based on our long-accumulated know-how, we have set up a machinery maintenance service for wide-ranging models and working environments.
Electric design & wiring work
Elaborate meeting with the customer is done and the electric control board and the device are designed to the installation and the trial run.
For instance, the programming can correspond to the sequencer by using a new, present parts when the electric part procurement of the electric control board used for years becomes difficult.
Overseas engineer dispatch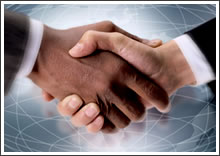 The engineer that there are machine sleeve installation construction, trial run work and maintenance guide, etc. in foreign countries and all respects are abundant in technologies is sent.